David
Over the past 20 years David Roe has saved the lives of thousands of dogs. Many of them had suffered immense trauma leading to emotional behavioral problems. Placing these types of dogs was difficult so he enlisted one of the top dog trainers in the country to learn. The results were astonishing and his efforts paid off, Pacific Coast Dog Rescue (founded in 1998) places the most difficult dogs by training them before-hand, so that they stay in their homes for a life-time. Pacific Coast Dog Rescue became so big that David decided to use his skills to help people who had also rescued dogs with behavioral problems, people who had almost given up on their dogs, along with owners who simply wanted a well behaved dog at home, while at work or on vacation. And so, Blue Dog Ranch boarding and training was born.
---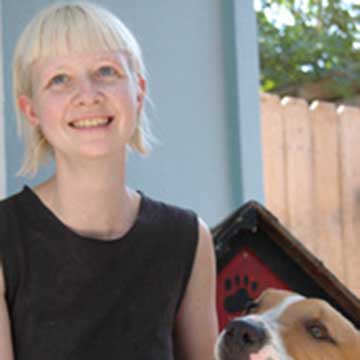 Belinda
Operations Assistant/ Training Assistant Belinda left the movie industry to pursue a passion for animals. She worked at a few other doggie daycare and boarding places before finally settling in with us at Blue Dog Ranch. Belinda has a calm quiet energy that soothes even the most nervous pups! She is currently Operations Assistant for both Blue Dog Ranch & Pacific Coast Dog Rescue.
---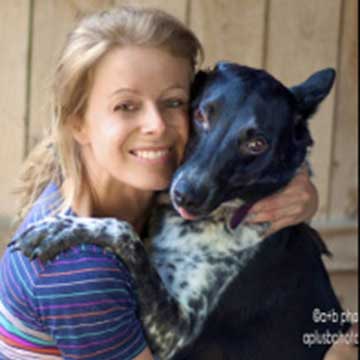 Ingrid
Adoption Coordinator Ingrid doesn't know the word "no". She lives and breathes this business. We are beyond fortunate to have someone who works passionately and endlessly for the welfare of the pups. Besides all the never-ending rescue work, she knows our Blue Dog clientele and can't help herself when she is here, showering dogs with kiss after kiss, and petting galore! Ingrid is also a great teacher, helping clients understand safety and health issues with their furry family members.
---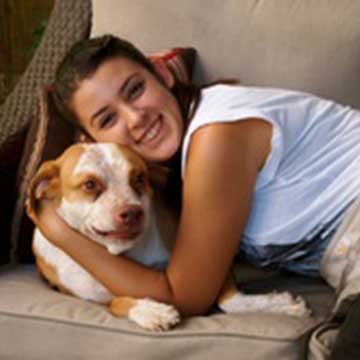 Kayla
Kayla has an extensive background in doggie daycare and boarding. She knows how to make all of our furry friends feel right at home. Kayla never hesitates to give the pups a little extra cuddle time.
---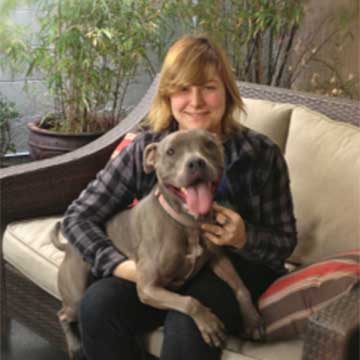 Stephanie
Stephanie was raised around all types of animals, and became especially fond of dogs after her first furry kid Princie! If it was up to her, she would have a farm devoted just to animals that have no other place to go. Working with rescue dogs for the last couple of years has taught her much. "I love my job here at the Ranch and it gives me great joy to take care of all the doggies."
---